Welcome!  Check out the main pages:
These pages feature hand selected vintage pocket knives, hunting knives and other custom straight knives.  My goal is to save you time and help you find the good stuff!  Check back often as these pages are updated daily.  All traffic from these links are appreciated as I earn a small portion of eBay's commission, at no extra charge to you.  Please start your daily visit to eBay here!  Thank you and happy collecting.
Auctions
I want to save you time by finding the best old pocket knives that eBay has to offer.  This list is hand picked, not selected by a computer.  I greatly appreciate any bids made from these links as I will …
Continued
Buy It Now
These vintage pocket knives that are available NOW for purchase. Updated daily!  This list is hand picked, not selected by a computer.  I appreciate any purchases or offers …
Continued
Rare vintage knives
These rare vintage knives include Case, Remington, Winchester and more.  In addition, I have included some 19th century bowie knives and the top custom knife manufactures including R.W Loveless, Randall…
Continued
And there's more to explore!
My Shop
Vintage knives, both pocket and fixed blade, for sale directly from me. I will be updating and adding more …
Continued
More Vintage Knives
A list of mostly vintage knives arranged by brand, pattern, etc. Each page has a brief history and interesting ...…
Continued
Blog
Small articles about interesting, rare or strange knives from my collection. Sometimes just thoughts...…
Continued
Featured Items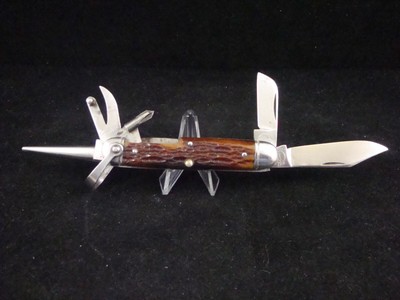 Remington UMC USA R4523 RARE 10TH MOUNTAIN DIVISION Scout knife WW2 Bone NR MINT
Bids: 18
Item condition: Used
Free shipping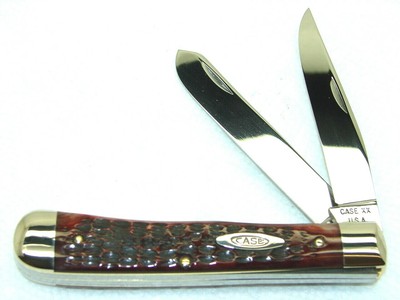 CASE XX USA,1965-69, 6254 TRAPPER KNIFE WITH SUPER PRETTY BONE, NICE & MINT
Bids: 20
Item condition: New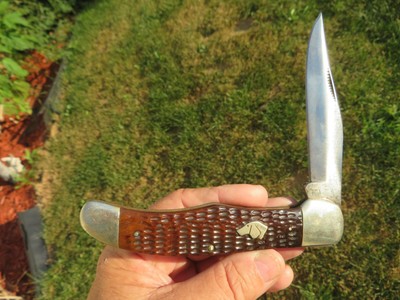 Vintage 1940 KABAR KA-BAR Union Cut. OLEAN Red/Brown Bone DOGS FACE Pocket Knife
Bids: 17
Item condition: Used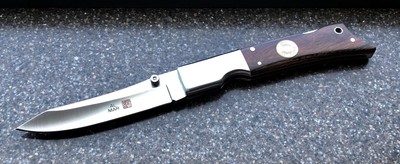 VINTAGE AL MAR GUNSTOCK FOLDING FIGHTER KNIFE - NOS
Bids: 40
Item condition: New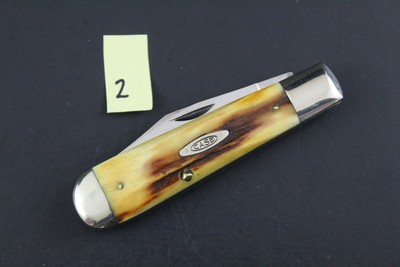 Case XX USA Ten Dots 1970 ~ 5299 1/2 Stag Rail Splitter Jack Pocket Knife (2
Bids: 22
Item condition: Used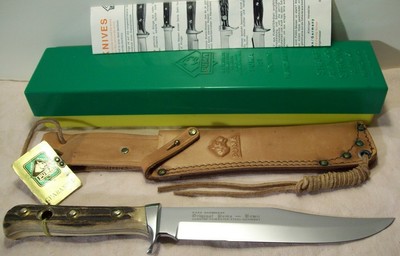 1972~ORIGINAL PUMA BOWIE~6396~MINT-UNUSED~HUNTING & FIGHTING KNIFE w/SHEATH +BOX
Bids: 43
Item condition: Used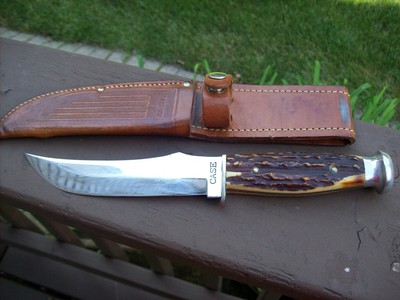 Vintage Case Knife Rare Skinner 6" Blade Round Pommel Gnarly Stag Orig. Sheath
Want your knives featured on my website?  Click here for more information.