Welcome!  Check out the main pages on my site:
Best of eBay – A hand-picked list from an experienced knife collector featuring the latest and greatest old knives on eBay in both Auction and Buy It Now format.  Updated daily!
My Shop – Features knives for sale directly from me as well as some cool vintage pocket knife gear (shirts, stickers, etc).
Blog- Features a small write up on cool knives, odd patterns and obscure makers from my collection.
Featured Items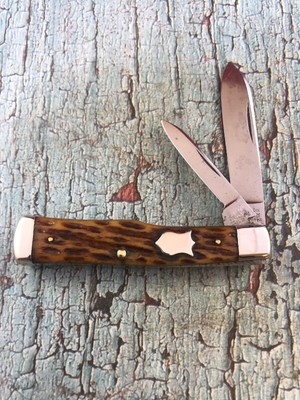 Make an Offer! c. 1911-1921 Robeson Near Mint Jigged Bone Gunstock Jack
Bid or Buy
Item condition: Used
Free shipping
Want your knives featured on my website?  Click here for more information.